Kane made his WWE debut in 1997 and became one of the most popular wrestlers in the world. In 2006, WWE started a Kane vs. Imposter Kane storyline. Luke Gallows portrayed the character, but WWE quickly ended the feud due to a lack of fans' interest.
In 2023, another Kane popped up from the independent circuit. The person called himself, "Blue Kane" and was popular with indie wrestling fans. Blue Kane competed in several promotions in recent weeks. His entrance and moves all are similar to the original Kane, but the difference is, Blue Kane has a snow power.
Blue Kane is popular on Twitter for impersonation of the original Kane. Now, Blue Kane's account has been permanently suspended by Twitter.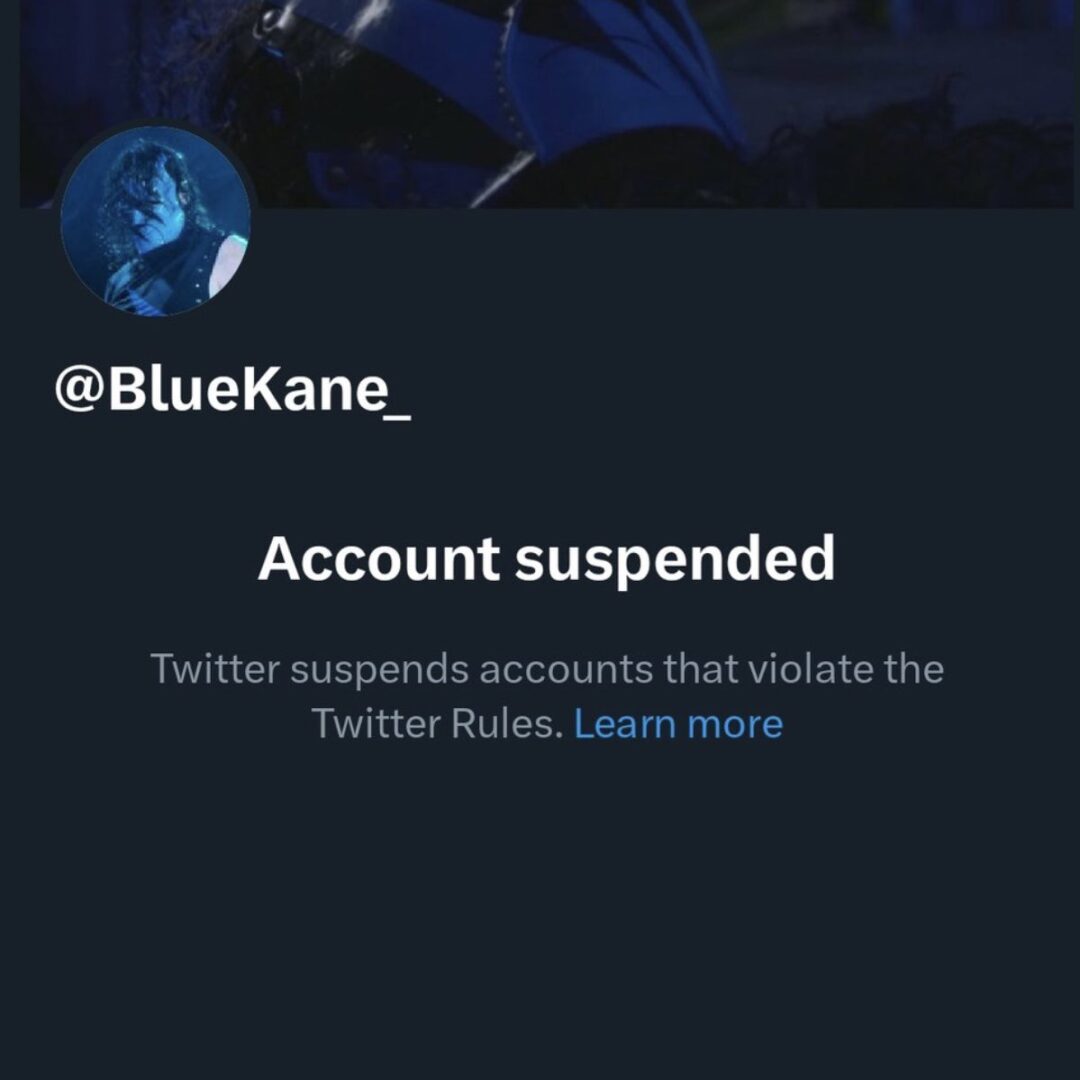 Recently, Twitter was sued by several companies for copyright infringement. Therefore, this is not a surprise. We think Blue Kane should change his gimmick if he wants to avoid potential lawsuits.
Stay tuned with The Spotlight for more news.