SmackDown Women's Champion Liv Morgan successfully defended her title against Ronda Rousey and Natalya in a triple threat match at WWE live event in Sacramento, California, this past Saturday. Liv Morgan won the match by pinning Natalya.
However, following the match, Natalya quickly got up, said something to Liv Morgan, and then left the ring. You can watch that incident below.
An odd no sell after the finish by Natty…🤔#LivMorgan pic.twitter.com/xcylZ8ev5N

— W R E S T L E B U Z Z🐝 (@WrestleBuzzz) July 11, 2022
Natalya is a very talented worker and doesn't bury younger talents. The queen of hearts has clarified what happened after the bout on Twitter, but she then deleted that tweet.
"I'm breaking character right now, but I actually said THANK YOU. If you must know."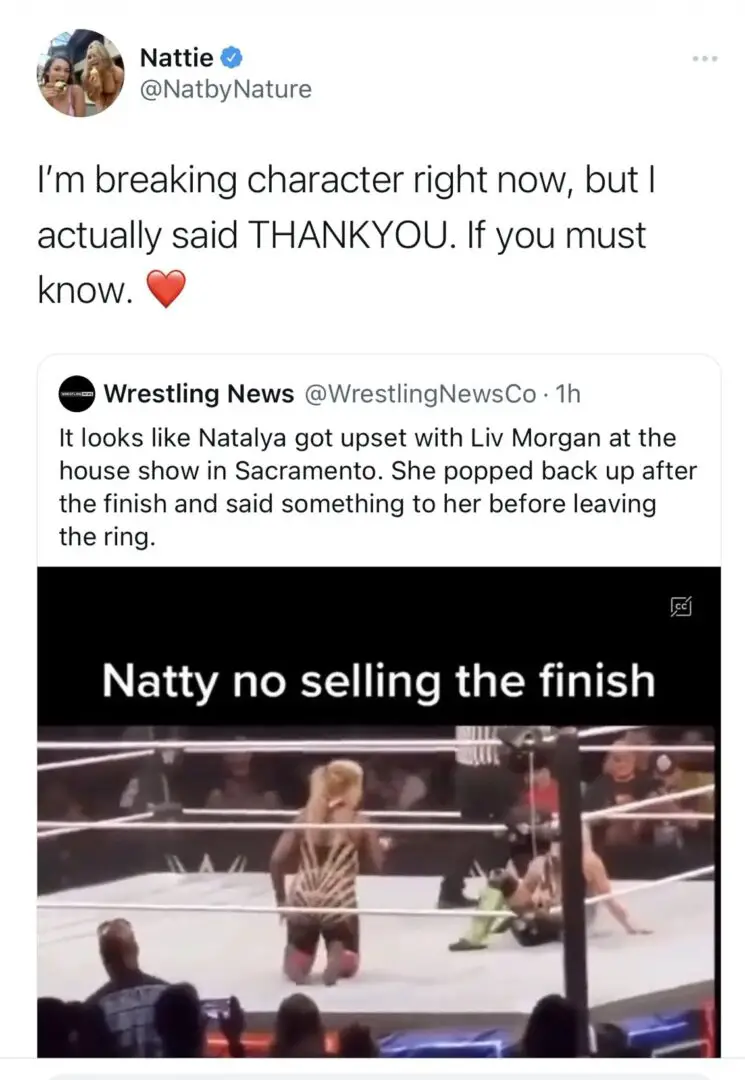 Natalya is very close to everyone and helps younger talents to get over. It is better to explain that incident, at least in a deleted tweet.
We will update you when we receive more details. Stay tuned with The Spotlight.