This year's Women's Money in the Bank ladder match had several botches. However, the match ended with Liv Morgan grabbing the briefcase with support from the Las Vegas fans. Later she cashed her MITB contract on Ronda Rousey to become the SmackDown Women's Champion.
All the superstars who competed at the Women's Money in the Bank ladder match equally made several mistakes. Although, Shotzi's botches were highlighted among all of them.
Earlier this week, Shotzi issued a statement on Twitter to respond to the fans who called her to be fired. However, she has deactivated her Twitter account after receiving more negative comments about the statement.
In a recent Instagram story, Shotzi confirmed that she was fine and thanked the fans who checked on her.
"I appreciate everyone checking on me but I swear I'm fine. I have been going through the toughest year of my personal life so it's deeper than nasty comments, but also Twitter has not helped with my already fragile mind state. Just trying to stay motivated and positive. I am focused on my goals and not what's on the internet."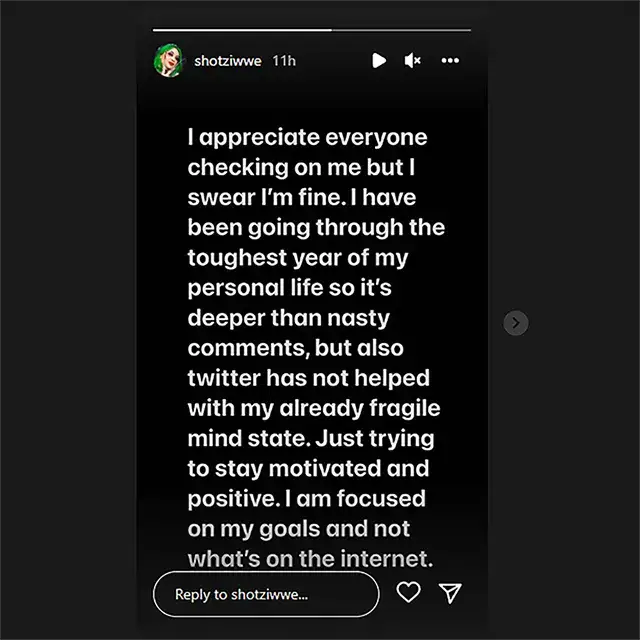 We will update you when we receive more details. Stay tuned with The Spotlight.