Matt Riddle once again made headlines in the pro wrestling world for all the wrong reasons. On Sunday, Riddle posted a photo of a Port Authority police officer at John F. Kennedy International Airport on Instagram and claimed that he was inappropriately touched by a police officer.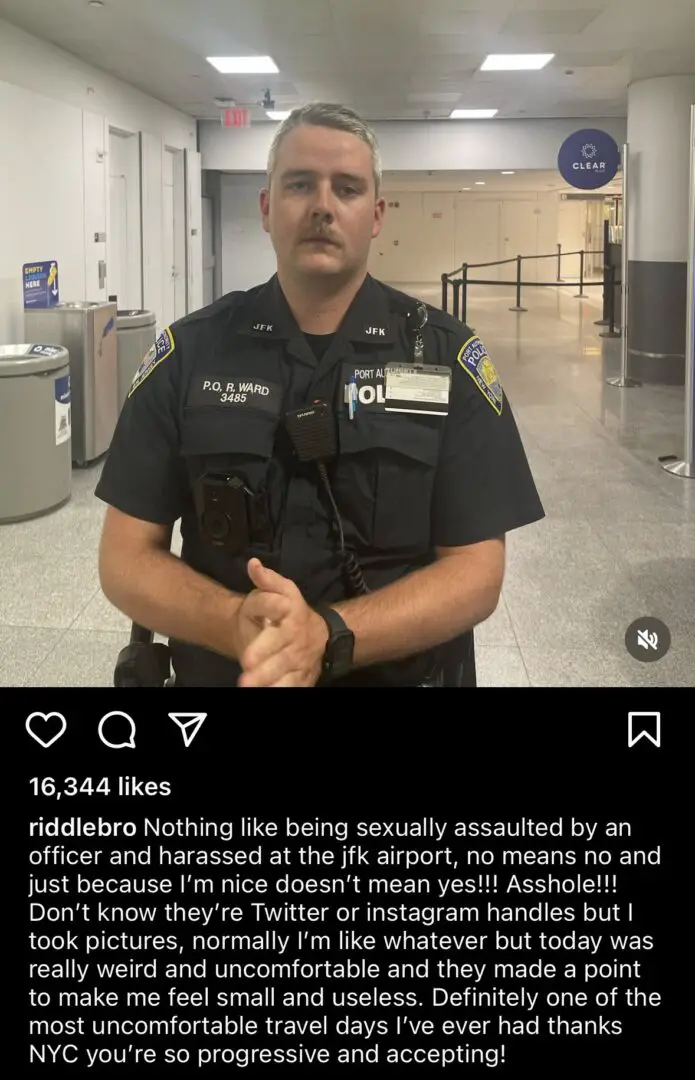 The Original Bro has now deleted the Instagram post. Later, Riddle posted a photo of himself and stated that he would never go to JFK airport again.
"Finally leaving JFK and I never wanna come back here again 🤙"
Finally leaving JFK and I never wanna come back here again 🤙 pic.twitter.com/SEdirMMfGx

— matthew riddle (@SuperKingofBros) September 10, 2023
TMZ reported more details about Matt Riddle's incident at JFK airport. They were told by law enforcement sources that Port Authority Officers received a call for a disorderly person who was deplaning. PAO confronted the person in the terminal, and it was Matt Riddle. According to TMZ's sources, the officers had talked to Riddle and other witnesses, and Riddle was reportedly apologetic at that moment. No police report was filed.
According to the Port Authority, nothing has gone wrong to make such an accusation. However, they have taken Matt Riddle's SA claim seriously after the Instagram post. Therefore, they have launched an internal probe.
WWE hasn't issued any statement regarding Matt Riddle's incident.
Stay tuned with The Spotlight for more news.